YouCam Fun - Snap Live Selfie Filters & Share Pics
A Feature-Rich Selfie Editor
Selfies have become extremely popular in this day and age due to the availability of high resolution and high quality front cameras in smartphones. The idea of selfies originated with people taking photos of their own face using the smartphone's back camera. However, as time passed and smartphones started coming with better specs, they started including a front camera which made taking selfies far more easier. Selfies are great as you can easily see how you are looking before taking a picture. This is just not possible with any other photo opportunity. With popularity of selfies, selfie editors have also become very popular. By its nature, selfies are for social consumption as you can share what you are doing with your friends and family. When a selfie needs to be shared, you would obviously want to edit it as well. Apps like YouCam Fun can really help in taking selfies and editing them so that you can look all cool and funky on your social media profiles.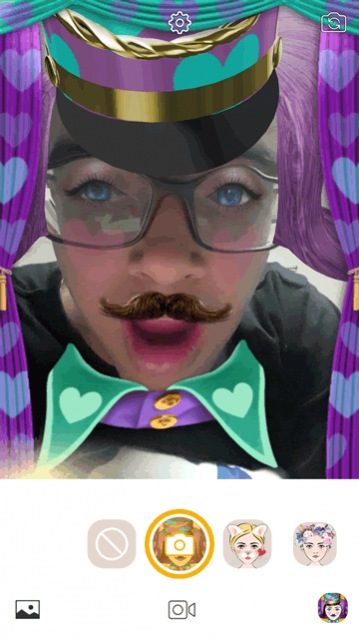 The selfie editor app has a very simple and user-friendly interface. It starts with a request to access the phone's cameras and its storage. The access to cameras is necessary for taking pictures directly through the app while the storage access is needed to find out photos that you want to edit. The app offers multiple features including the option of applying live selfie filters while there are a variety of editing tools available as well to edit your selfies after they have been clicked.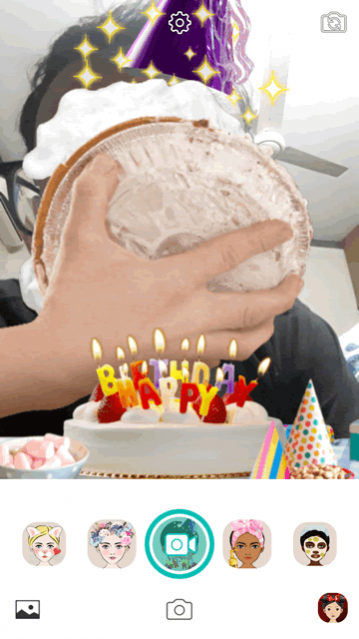 The in-app camera offers the chance to take pictures using the selfie filters available. You can use both front and back camera for the purpose and can take either pictures or record videos. There are around 15+ selfie filters available with each one offering a different style. The filters are really funny and if you follow the instructions, you would be impressed with the accuracy of the filters as well. The option of allowing the use of back camera is also great especially if you want to use the selfie filters for taking pictures of younger kids. The video option is lovely as well though it takes a lot of your phone's processing speed.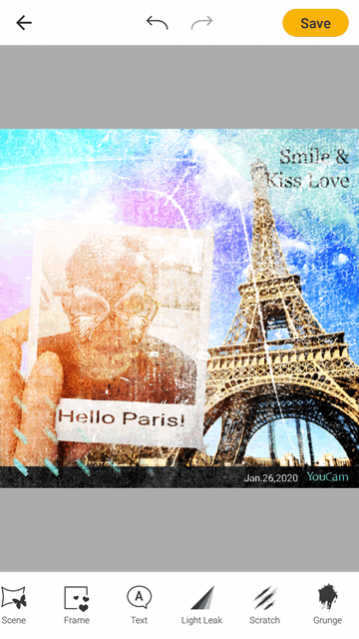 The selfie editor offers great editing features as well for selfies you have already saved on your phone. To be able to edit selfies, you would have to tap on the picture button appearing at the bottom left of the screen. You can easily select any selfie photo you want from your gallery and then get started with the editing. The options include animal filters (only applicable if the face is entirely visible), scene options with 17 scenes available, frame options with over 15 frame types available, text box insertion, ten types of light leaks available to change the look and feel of the selfie/picture and multiple scratch options available to change the picture's background. Once you are done with the editing, you can easily save the picture and then share it with your friends and family.
Features:
Intuitive user-interface coupled with simple app design
Excellent in-app camera which can control both front and back cameras
Nice live selfie filter options available for both pictures and videos
Fantastic selfie editing options for editing selfies with multiple options like addition of frames, text boxes, scenes and light leaks available
Great animal filters which can be applied on selfies as part of the editing routine
Conclusion:
YouCam Fun – Snap Live Selfie Filters & Share Pics is a great selfie editor app that offers multiple selfie editing options. From the use of live selfie filters for taking direct selfies from your phone's camera to the option of editing older selfies, the app is great if you love to take and share selfies!
---
Add a review
Tell us your experience with
YouCam Fun - Snap Live Selfie Filters & Share Pics
RELATED PROGRAMS
Our Recommendations
---
---
---
---